Handmade, Original Design, Genuine Leather.
Mosente make high-quality, comfy handcrafted leather shoes for women. We specialize in casual daily walking shoes at a price everyone can afford. Our shoes are suitable for students, professional women, teachers, busy moms, expectant mothers, and anyone who loves soft comfortable footwear. . We pride ourselves on our integrity and the quality of our handcrafted shoes. We adhere to brand values and are trustworthy partners.
PRODUCTS
We have boots, oxfords & tie, mary jane, loafers, flats, sandals, slippers, sneakers, wedges, platforms, pumps, large size shoes. We choose the best quality leather and finest waxed cotton thread to make each pair of shoes. Every item in our shop is handmade with care.
If you have special needs, please contact us, We would love to help you make your ideas come to life. We are willing to take the time to give you the best leather goods.
The comfort of our shoes is determined by the shoe last (mold for shaping shoes), leather quality, sole type, and the crafter's experience. We choose the best leather for its thickness, gloss, and feel. We constantly optimize our shoe lasts so we can tailor our leather perfectly. Mosente' special soles ensure comfort and flexibility. Each shoe is carefully created by an experienced craftsperson. You will find that our colors, the radian of our shoe heel and head, and the texture of our leather are quite different from many commercial brands.
We are grateful for the gifts of nature. We cherish the materials we use and try our best to make every shoe well and in a way that doesn't waste leather.
ABOUT STOCK
The quantity on hand of each style is limited. If you see "out of stock" please do not be unhappy. if we have the materials we will start production right away, and you will be wearing your beautiful shoes soon.
Production Processes
Each pair of handmade leather shoes has gone through about 30 production processes before it leaves China. Below are some examples:
Design drawing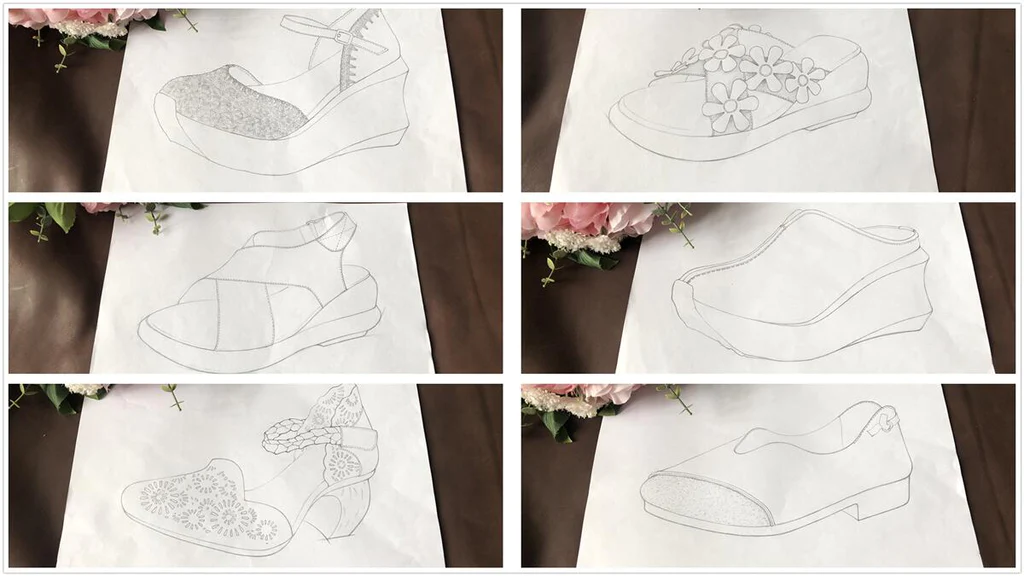 The material preparation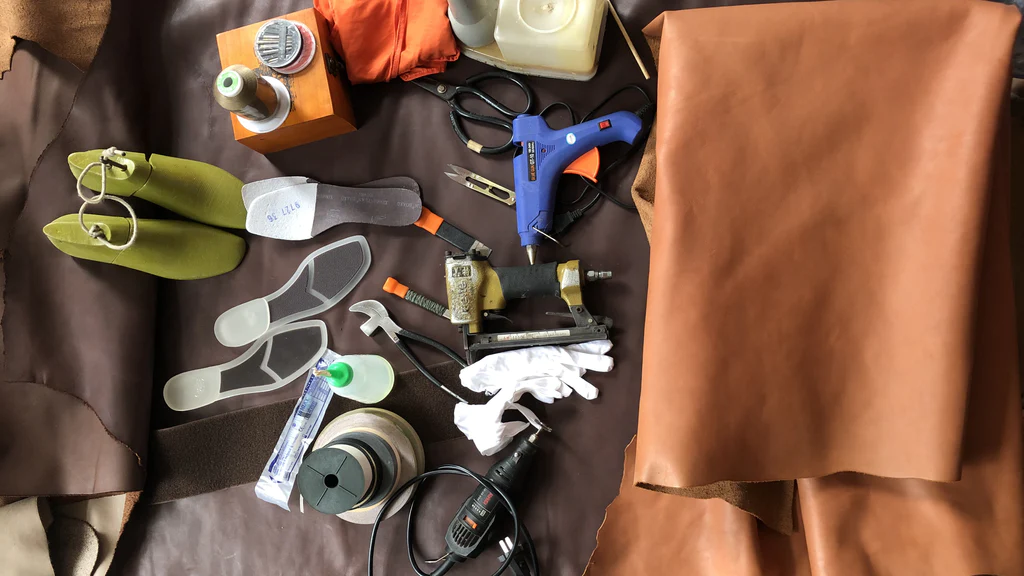 Cutting and sewing,Sole fixing, Grinding color

After the shoes come out from the studio, we still need to take photos and packing
Above are Some records for mosente handmade leather shoes. All the photos are belong to mosente, anyone want to share please kindly let us know. We are just a small team and do not good at marketing and website technology. But we will try our best to learn and make the most comfortable shoes, the goal will never change.