Mary Jane Magic: The Comeback of the Classic Shoe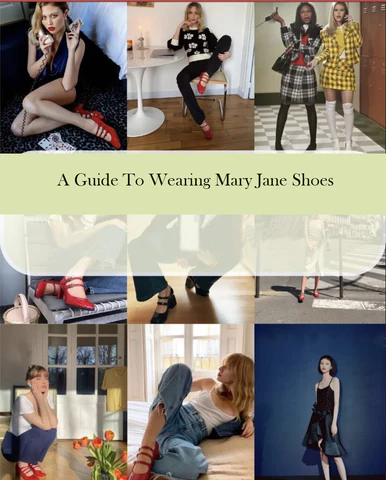 Mary Jane shoe
is a style of women's footwear that features a low-cut, rounded toe, and a strap that fastens across the instep. The shoes are named after the character Mary Jane from the comic strip "Buster Brown," who was known for wearing this style of shoe. The Mary Jane style dates back to the late 19th and early 20th centuries and became a popular children's play shoe in the 1910s and 20s. Over time, the style evolved into a more sophisticated and stylish shoe that is now worn by women of all ages.
There are several types of
Mary Jane shoes
, including:
1. Classic Mary Jane: This is the traditional style of Mary Jane shoe, featuring a low-cut, rounded toe, and a strap across the instep. The classic Mary Jane can be made from a variety of materials, including leather, suede, and patent leather. The classic style is a very versatile fashion item. Color recommendations for classic Mary Janes include: black, white and red. Black and white being the most basic colors, they are timeless classics.
Red Mary Janes
are more attractive. Red represents vitality and enthusiasm, eternal vitality.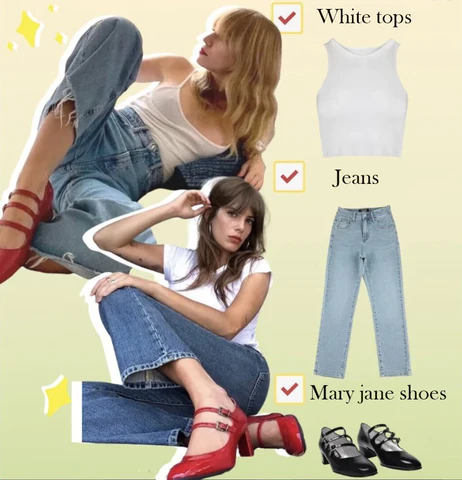 2.Chunky Mary Jane: This style features a thick, wedge-shaped sole that provides additional height and support. Chunky Mary Janes are more vintage and casual than other styles. It visually elongates the leg line and is perfect for petite women. It's a great choice to wear with pants and short skirts.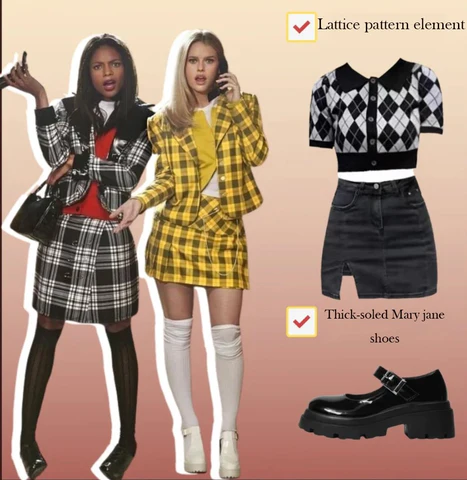 3.Pump Mary Jane: This style features a higher heel and a closed toe, giving it a more formal look. Pump Mary Janes are often made of patent leather or satin. It is more versatile than the flat Mary Janes. When wearing a high heeled Mary Jane, there is one thing to keep in mind when choosing your outfit. Choose an outfit that shows off your ankles, such as nine-quarter trousers or a medium skirt. Because for most women, the ankle acts as a point of articulation, showing the ankle can greatly stretch the proportions of the body. It looks more stylish and glamorous.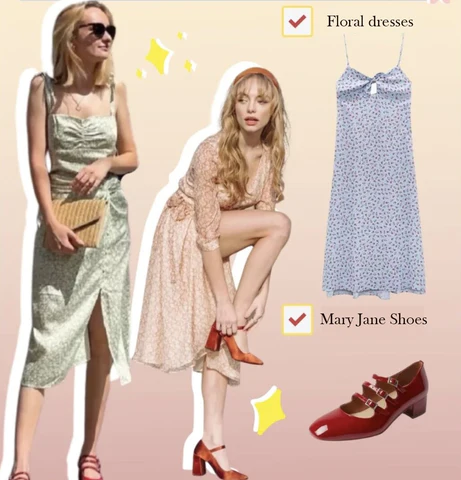 4.Ballet Flat Mary Jane: This style features a flat sole and a simple, streamlined design. Ballet Flat Mary Janes are often made from leather or suede. Ballet flat Mary Janes can be worn with a variety of clothing styles, including casual, office, and dressy outfits. They are versatile shoes that can be paired with jeans, skirts, dresses, pants, and shorts. The advantage of ballet flats is their comfort, as they have a flat sole and a flexible, lightweight design. They are also easy to slip on and off, making them a convenient option for busy lifestyles.
When choosing a type of Mary Jane shoe, consider the occasion and the type of outfit you will be wearing, as well as your personal style and comfort preferences. The different types of Mary Janes offer different levels of support and style, so select the one that best meets your needs.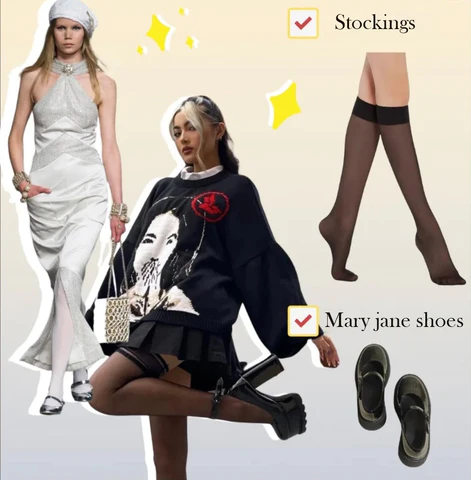 Mary Jane shoes are popular with women because of their versatility and comfort. The low-cut and rounded toe design makes them suitable for a wide range of activities, while the strap across the instep provides additional support and stability. Additionally, the style can be dressed up or down, making it suitable for both casual and formal occasions.